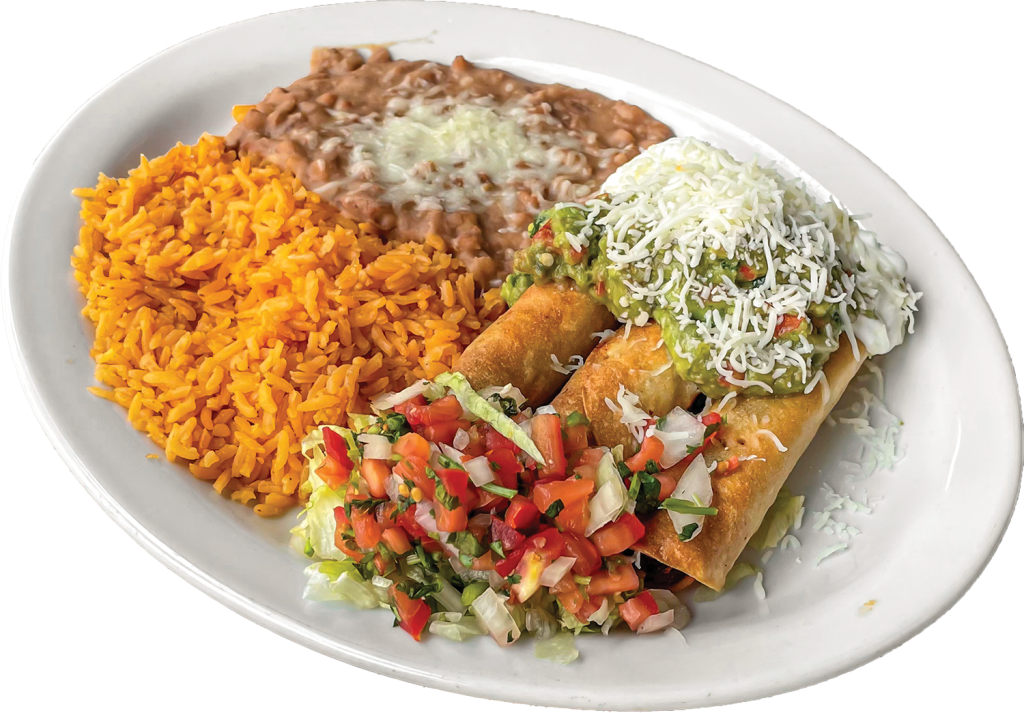 Quick mexican food
con amor.
Our savory Mexican Cuisine will make you come back for more. Located in the Heart of Downtown Visalia, CA. Our tasty food is made with only the best and highest quality ingredients. Zero substitutions. Not only do we have the best ingredient, but our excellent service is also part of our recipe for success. Why not see it for yourself? Nuestra Casa es tu Casa.
" I can't decide on a favorite taco--they're all so good--so I just get this sampler plate of shrimp, fish, and al pastor. Always a pleasure and always makes me think "these are the best tacos in Visalia--hands down."
by Jeremiah Henry
" First time stopping by here and I gotta say it was really really good! I got the flautas with barbacoa and they were delicious! My wife got their quesabirria tacos with the consome (broth) and it was super good! Their habanero salsa was just the right amount of spicy and went well with my flautas and the red salsa was just as good. I didn't try their green salsa but I'm sure it's still as good. I highly recommend this if you're walking around Visalia downtown! "
by Hector
" It was yummy, had the fish taco (dined in) and the burrito supreme take away (out). Would def it there again. Both dishes were good 👍. Support local businesses. God is love and He is good be blessed! "
by Brian Barcelo
" This place has quickly become my favorite place!! Even tho we have a taco shop across the street from our home, we would rather go to TPKs!! I tried their taco salad and holy cow it was a decent size and the asada is freshly made.. highly recommend this place if you're looking to eat somewhere downtown Visalia!! So yummy!!"
by Mona B.
Image gallery
Aliquam a augue suscipit, luctus neque purus ipsum neque undo dolor primis libero tempus, blandit a cursus varius magna
EVENTS & CATERING
Aliquam a augue suscipit, luctus neque purus ipsum neque undo dolor primis libero tempus, blandit a cursus varius magna
Mauris donec ociis et magnis sapien etiam sapien sem sagittis congue tempor a gravi donec ipsum aporta justo
Mauris donec ociis et magnis sapien etiam sapien sem sagittis congue tempor a grav donec ipsum aporta justo
Mauris donec ociis et magnis sapien etiam sapien sem sagittis congue tempor a gravi donec ipsum aporta justo
DOWNTOWN VISALIA
125 E. MAIN ST. VISALIA, CA 93292
MONDAY – THRUSDAY – 10AM – 9PM
FRIDAY – SATURDAY 10AM – 10PM
SUNDAY – 11AM – 8PM
CLOVIS
635 W. SHAW AVE #103 CLOVIS, CA 93612
MONDAY – SATURDAY -10:30AM – 7PM
SUNDAY – CLOSED